---
Embroidery Digitizing Christmas offer 2020-2021
About Embroidery Digitizing Christmas offer 2020-2021, it is very innovative and exciting for Christmas, which is about to approach December 25, 2020-2021. Everybody is in a good mood to prepare for the grand celebration of the birth of Jesus Christ, beautified with the colors of Reds, Greens, Golds, and Whites all over the world.
Which are the Best Colors of Christmas?
Reds, Greens, Golds, and Whites, are the colors that symbolize this vast and glorious festival, which gets celebrated worldwide that has its significance, religious records, and beliefs. Red represents the birth of Jesus Christ, Green symbolizes the colors of life, gold refers to the sun and light, and white is the color of purity, peace, and humanity. Every Christmas gets celebrated by various decorations and adornments, mostly all parts of the world, majorly with these four mentioned colors.
Christmas Artwork Embroidery Patterns On Fabric
When it comes to embroidery patterns on fabric for Christmas celebration, like dinner, party, or any event celebration or get together with your family & friends, that becomes even more significant to adorn Christmas artwork embroidery patterns flawlessly.
Unlimited Customization On Fabric For Embroidery Digitizing Christmas offer
There are many unlimited customizations add-ons to beautify your fabric for Christmas by using embroidery digitizing. Some of them are as follows:
Embroidered tree and wreath in green and gold that creates a stunning view on fabric
Beautiful 3D embroidery designs in different colors for your table runner
Christmas embroidery designs for caps, jackets, t-shirts, in red, green, gold, white colors
You can even patch Santa Claus, Christmas Tree, Flowers patches on fabric.
You can opt for the "Happy Christmas" word beautifully embroidered on your clothes. 
Do You Already Hear Christmas Jingle Bell Before December 25, 2020-2021, For Discount?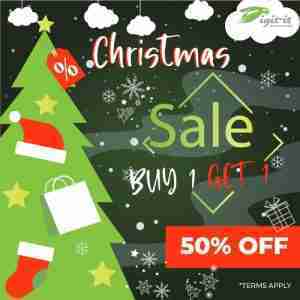 If you hear the Christmas jingle discount bell, then you are in the right place because Digit-It brings you the most prominent Embroidery Digitizing Christmas offer 2020-2021 to celebrate the birth of Jesus Christ. We know how much people love this day. That is why we offer you a unique opportunity and the best discount ever to digitize your personalized items for your loved ones at a discounted price.
So why are you waiting? Get yourself on Christmas Sale Buy 1 Get 1 50% OFF on this Embroidery Digitizing Christmas offer 2020-2021, discount offer for Cap Digitizing, Left Chest Logo Digitizing, Jacket Back Digitizing, Raster To Vector with no hidden charges.
For more details, designs, and Patterns, visit our Digit-it Instagram Account or for free designs visit our shop Custom Embroidered Patches.